You can call it camping, you can call it an experience, either way prepare to press the pause button and be totally in the the now.
You will sleep long and deeply in one of our Baby Moon nests. 
Our yurts are candlelit, myrhh scented and wood fired.
Whichever you choose you can guarantee crisp cotton linen, duvets like clouds and pillows like bossoms, curl up like narcoleptic dormice and make many Z's.
Expect a daisy on your pillow. 
Choose from…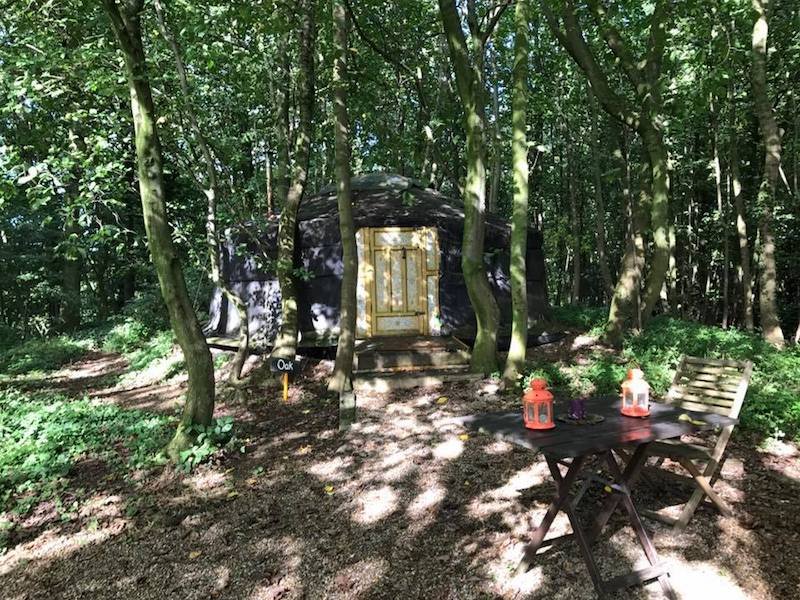 Click the button below to check availability and book now via our Free To Book portal.
We believe fire is central to the Baby Moon experience.
Light your campfire, dance and leap and celebrate the power of the flame.
You are able to snuggle in front of the embers of your own private fire pit or the Baby Moon hearth fire can be lit for a larger gathering.
We want your experience to be authentic camping, but because we know camping can be tough we have flush toilets, solar heated showers and warm running water. Its not because we think you're soft, it's because we love you. 
Bring a towel or ask us if you want to hire some, and bring a toothbrush unless you want to buy one in reception.
No need to bring thermals, we can give you hot water bottles to be extra cosy, no need for a sleeping bag, duvets are so much snugglier, no need to go hiking if you don't want to, so no special boots or coats or waterproofs, we'll give you a brolly if you need one. So just bring your broadest smile and your heart at its most open. 
You might like your own blanket to wrap up beside the fire (NooNoo blankets are available to buy in reception), and a pair of slippers but not essential.